WHAT HAPPENED:  24 workouts. 24 Hours. MASSIVE FUNDRAISER. #Live3rd.
WHERE IT HAPPENED:  Workouts occurred at an AO near you!
WHEN IT HAPPENED:  Saturday, November 28th, 2020.
WHY:  Because you over-indulged on Thanksgiving, want to do some good, & it's a CSAUP event! #IronSharpensIron and Science tells us that doing CSAUP events together forges bonds stronger than Iron.
HOW IT HAPPENED: The call was made by F3 Cherokee, and the PAX of F3 Naperville answered!!! $10k+ will be going directly to Family Shelter Service, Big Brothers Big Sisters of Will & Grundy Counties, and West Suburban Community Pantry!! What a fantastic story to be able to share about what we do here in F3 Naperville!
Helping others is what we do but how great to be doing so during this holiday season in one of the strangest years we've lived through. We're privileged to have a direct impact on those that need help and support right here in our backyards…Families that turn to FSS for help and safety from DV incidents, young kids that don't have a mentor or leader in their life until they get wrapped up in BBBS, people of all walks of life that may have nowhere to turn to for food but a food pantry like WSCP.
THANK YOU THANK YOU THANK YOU to everyone who put in so much time, effort, and literal sweat to making this happen. Truly epic.
WHAT YOU NEED TO KNOW:
F3 is a free men's workout, except when we choose to come together with a concentrated focus to #GiveItAway and help support our local community.  We are asked for a suggested donation of $5 or 5# of "donate-able" food to attend each workout.
Workouts began Saturday, November 28th at 12:00am 
(24) 45minute workouts, with a new one starting every hour on the hour.

Fun for the whole family!

(2) Family Workouts @ 9am & 1pm

(1) 2.0's and Dad's Workouts @ 11am

(1) PAX and M's workouts@ 5pm

Workouts were conducted safely, socially distanced, and "COVID-Conscience."
WHO BENEFITED:
Food/item donations benefitted the West Suburban Food Pantry.
(CLICK HERE for list of suggested items to donate – dry goods recommended)

Monetary donations supported Family Shelter Services and Big Brothers Big Sisters of Will & Grundy Counties.
All donations were made to (and passed on to) the respective charities by the F3 Naperville Foundation, a 501(c)(3) tax-exempt organization. All donations to the Foundation are tax-exempt. Click on the buttons to donate online!
Family Shelter Services transforms lives by offering help and hope to those affected by domestic violence. Serving Naperville and the greater DuPage County area, they provide emergency housing, DV counseling/education, and court advocacy for Naperville adults and children who seek to escape a crisis situation due to domestic abuse and violence.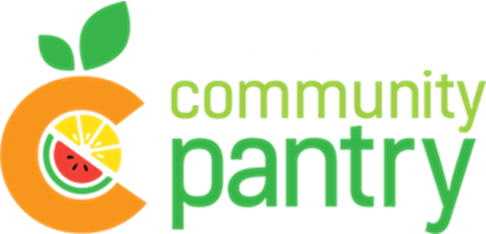 West Suburban Food Pantry has operated since 1992 in response to meet the growing need to feed the hungry in DuPage County. They are dedicated to providing food for the hungry, educating the donor community about existing needs, and supporting advocacy efforts for the hungry. They are a registered emergency food pantry for Illinois.
Big Brothers Big Sisters of Will & Grundy Counties matches adult mentor volunteers and children in our community to develop positive relationships  that have a direct and lasting effect on the lives of young people. Proceeds from F324 will apply to their Christmas Gift Fund which will help provide presents to their 'Littles' this Season!
HOW TO GET INVOLVED:
F324 was just a single day of exercise, but it's impact continues on for months and years. It's a single example of the privilege we have to be a part of our communities, serving, helping, and leading. F3 may start with a workout at 5:15am in the morning, but its much more than a workout. So if you're looking for a way to get healthy again, to get connected with a group of men to build life long friendships and accountability, and take part in giving back to the community, don't hesitate to contact us at [email protected] for more info. We look forward to seeing you in the gloom!