Our Mission: Support and empower local Naperville non-profit organizations and causes through funding and manpower to help them fulfill their missions.
The F3 Naperville Foundation ("F3NF") is a tax exempt 501(c)(3) organization and all donations are tax deductible. Our organization partners with local groups and organizations that are out there servicing our communities. We seek to support and empower these partners, through both funding and manpower, to help them fulfill their missions.
The manpower is the easy part. Over 1,000 men have made their way to F3 Naperville at one point or another and many are willing and able to donate their time and energy to help clean up a local park, stock shelves at a food pantry, deliver food to the homebound, among other opportunities.
The funding can often be the trickier part, however the F3 Naperville Foundation has been blessed by the continued generosity of its roster and greater community support. Donations come in all shapes and sizes. Some are one-time donations and some come through Special Events that F3 Naperville hosts to drive awareness and donations towards a specific endeavor. As we are able to raise funds through donations we look to quickly distribute directly to organizations with a local presence to help fund general operating expenses, new and existing projects, and special programs they determine necessary to support their audience.
Are you an organization looking for support? Please send us a message at [email protected]!
F3 Naperville Foundation Board Members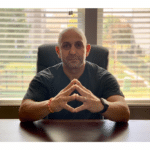 Frank has been with F3 Naperville from it's first day in 2017 and was honored to be a part of its first leadership team. His commitment to invigorating leadership in the community has been his focus from day one and has been leading the charge in outreach for the incredible growth of F3 Naperville.  His 24-year professional career has been in business development and is currently the Regional Accounts Director for a Chicago based nationwide leader in IT consulting.  Frank resides in Aurora, IL with his wife Carrie of 18 years and their 3 daughters, Gianna (16), Gabriella (13), and Francesca (12).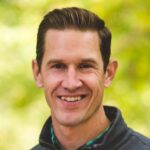 Patrick founded F3 Naperville in 2017 and was privileged to have served as its first leader. In late 2018, he helped found the F3 Naperville Foundation to help broaden the reach and impact that F3 Naperville will have on the local community.  His 20 year professional career has been spent in management consulting, and most recently in executive search consulting. When his work day is over, you will usually find him coaching his kids in their various sports teams. Patrick is a proud graduate of Marquette University, where he graduated with a BS in Biomedical Engineering.  He lives in Aurora, IL with his wife Lori and their 3 children.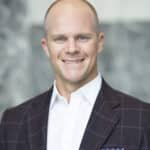 Michael is the Senior Sales Director at Competiscan, a market intelligence firm headquartered in Chicago. Ruffing served on the Naperville Jaycees' Donations Committee from 2017-2019 and was the Chair of the Committee in '18-19. As F3 Naperville's 'Uncle Rico' he has been a part of F3 since 2018 and served as their Commz Q in 2019. Uncle Rico has lived in Naperville since 2012 with his wife, Leslie, and two daughters, Lucy (10) and Ellie (7).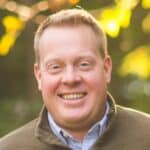 Jeff is an attorney with over twenty years of experience in corporate governance, financial planning and non-profit operations. Currently, he works as corporate counsel for Chicago Mortgage Solutions LLC, a nationwide provider of mortgage funding and servicing platforms. In addition to serving on the F3 Naperville Foundation as Secretary, Jeff also serves on the board of Friends of Lisle Township Food Pantry (a non-profit food bank serving the greater Lisle area) and volunteers as a member of the Compass Church Assistance Fund Committee.  "Jackie Chiles" has been a part of F3 Naperville since 2018 and lives in Naperville, with his wife, Liza, and his children, Brenner and Arden.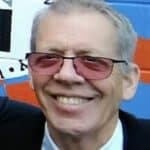 Bob joined F3 Naperville in October 2017 as "Bob Ross" and has held various roles in F3 including acting as our first F3 Naperville 1.0 Leadership Team as the 3rdF Q and as one of the Founding Directors of the F3 Naperville Foundation.  Bob serves the Foundation as Treasurer.
It's been exciting and gratifying to both see and be a part of the explosive growth of F3 Naperville and experience the outstanding support for the F3 Naperville Foundation. Bob has decades of Sales and Management experience across a wide variety of industries. In April of 2021, Bob retired from the Retail Dairy industry and now sells IT Services throughout the Midwest.  Bob also has growing commercial illustration business and hence the "Bob Ross" F3 name!
Bob holds a BA in Business and MBA in Marketing from Aurora University with an extensive art background from Northern Illinois University. Bob is a longtime resident of Aurora, IL where he resides with his wife, Marissa. Bob has 5 outstanding adult children and 10 beautiful grandchildren who live all across the county – from NYC to LA!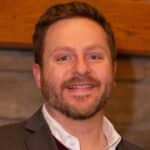 Mike joined F3 Naperville as "Leuben" in early 2018 and has had held various roles supporting the region's explosive growth.  He served as part of the regional growth team in 2019 and as the SLT's Weasel Shaker in 2020.  Mike has ~20 years of consulting, delivery leadership, and portfolio management experience across multiple of industries.    He holds a B.S. in engineering from the University of Illinois Champaign/Urbana and an MBA in finance from DePaul University.  Mike is a long-time Naperville resident where he currently resides with his wife Blythe and their 2 daughters.
F3 Naperville Foundation Inc. is a registered 501(c)(3) nonprofit organization headquartered in Naperville, IL.
Federal ID # 83-3262228
924 W. 75th Street, Suite 120-130
Naperville, IL 60565
[email protected]