F324 2021 - THank you PAX!
Nearly $5,000 Raised for
the F3 Naperville Foundation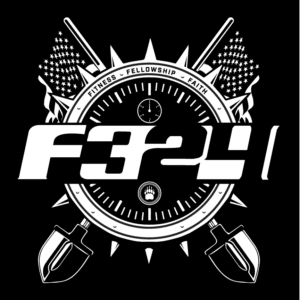 WHAT HAPPENED:  24 workouts. 24 Hours. Fundraiser for the F3 Naperville Foundation. #Live3rd.
WHERE IT HAPPENED:  See map below for specific parking/meeting information
WHEN IT HAPPENED:  Saturday, October 23rd, 2021
WHY IT HAPPENED:  Because we wanted to do some good, & it's a CSAUP event! #IronSharpensIron and Science tells us that doing CSAUP events together forges bonds stronger than Iron.
More Details:
45 minute bootcamp held every hour, on the hour.  Starting at midnight on Friday 10/22/2021
Recommended $5 donation for every workout attended.  Sent to the F3 501c3 Foundation (Click the link at the top or the bottom)
ALL posts attended count towards yearly total.
The first 5 workouts (12-4am) will be held at the "dark" site. Oswego and West (just west of Naperville Central High School).   Map reference below.
Family workouts are at 7am, 9am, and 1pm.
Couples BC and Yoga are at 4pm and 5pm.
F324 2021 Schedule | 10.23.2021
Map of Meeting Areas and Workouts
| Time Slot | QIC (Notes) |
| --- | --- |
| Midnight (10.22) -1:00am (10.23) | |
| | |
| | |
| | |
| | |
| | FD Guys - Backdraft, Hot Box |
| | |
| | Overthrow (Family/2.0 Workout) |
| | |
| | Blues Clues (Family/2.0 Workout) |
| | |
| | |
| | |
| | Nacho Libre (Family/2.0 Workout) |
| | |
| | |
| | Bean Counter (Couples Workout) |
| | |
| | |
| | |
| | |
| | |
| | |
| | |