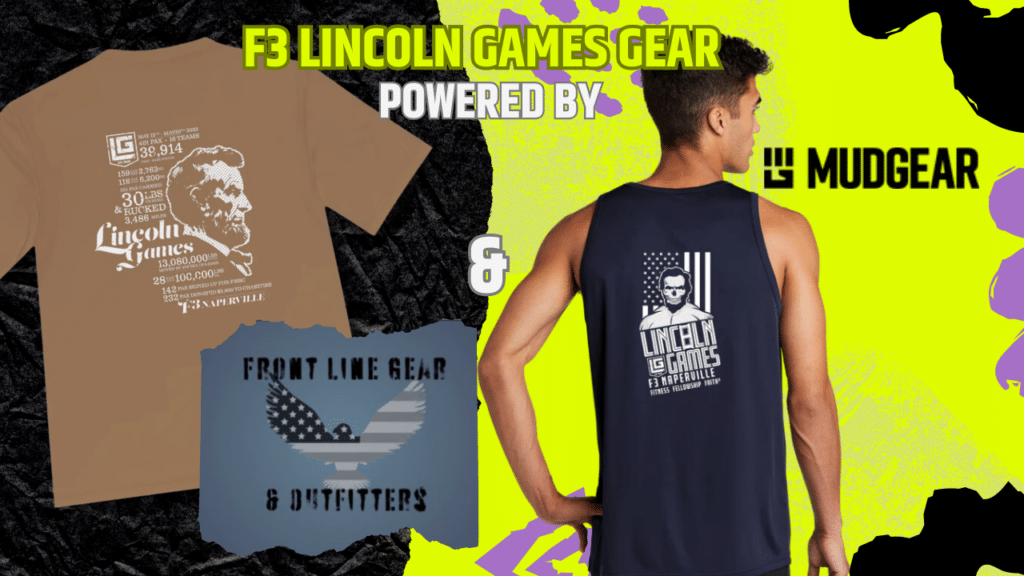 We are thrilled to announce that the F3 Naperville Games have concluded, and it's time to celebrate the incredible achievements of our PAX! To commemorate this memorable event, we have partnered with two exceptional stores to offer you exclusive gear options. 
Front Line Gear and Outfitters is proud to present two shirt options adorned with the special 2023 logo, showcasing the remarkable stats our PAX earned during the games. You won't want to miss out on these limited-edition treasures!
The first shirt option is the tri-blend crew tee, available in an array of seven vibrant colors. Crafted for comfort and style, this shirt will undoubtedly become a favorite in your wardrobe.
For those seeking high-performance apparel, we have the second shirt type: the Sport Tek Moisture Wicking Tee. With twelve different color options, this shirt is designed to keep you cool and dry during intense workouts.
Both shirt options are priced at an affordable $29.95 each, allowing you to proudly wear your F3 Naperville Games achievements with pride.
But that's not all! To enhance your shopping experience, we offer the option to bundle the shirt with other products or combine orders with fellow PAX to save on shipping costs. As an added bonus, spend $100 or more and use the code "SENDIT" to enjoy free shipping on your order!
If you're looking for more Lincoln Games Gear, be sure to visit the F3 Gear Shop powered by Mud Gear. There, you'll find an impressive selection of items featuring the general Lincoln Games logo. Choose from various Sport Tek Shirts available in tank tops, tees, and hoodies, all ready to be personalized with your own unique style. Don't wait too long to place your order, as the deadline for purchases is July 3rd.
Celebrate your participation in the F3 Naperville Games and grab your exclusive gear today! Visit Front Line Gear and Outfitters to secure your favorite shirt, or head over to the F3 Gear Shop powered by Mud Gear for even more fantastic options. Wear your achievements proudly and let the world know that you were part of this extraordinary event.