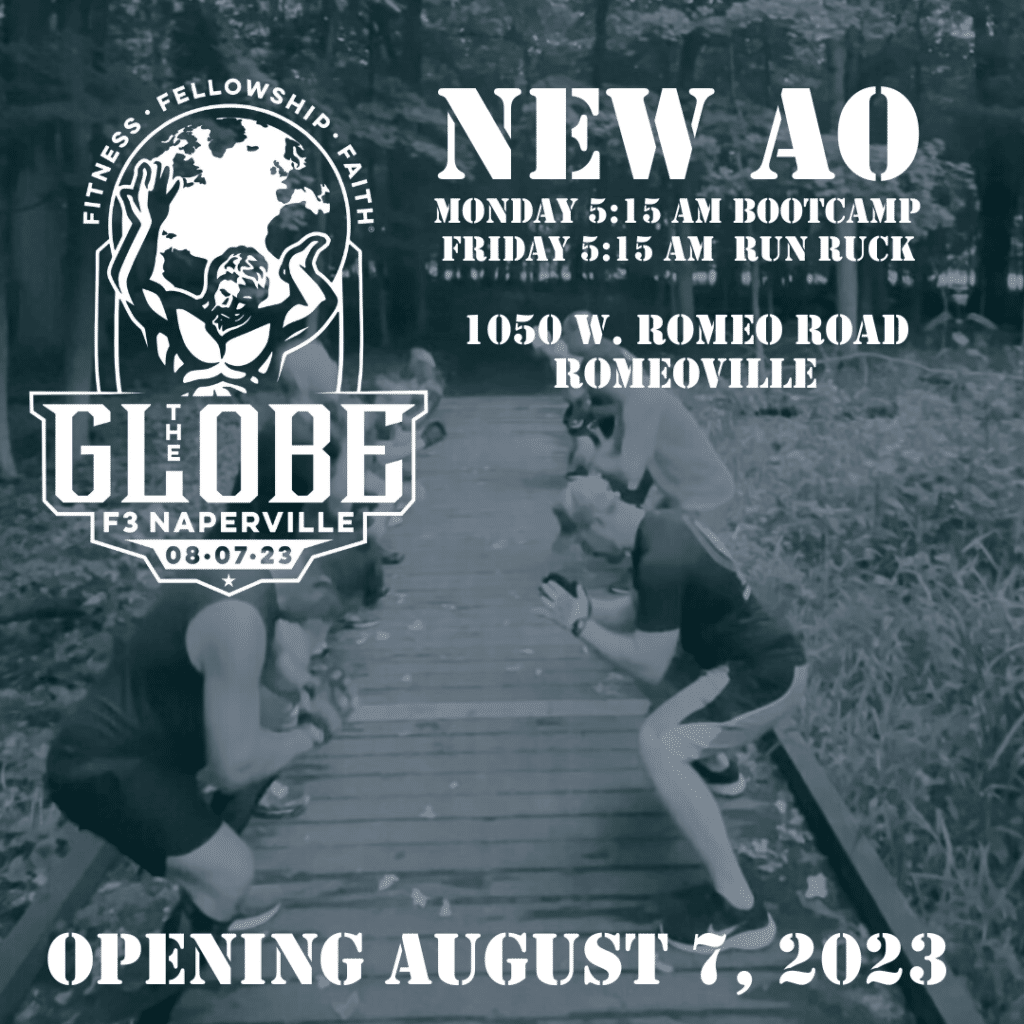 F3 Naperville is excited to announce that we will be opening a new AO, The Globe, in Romeoville starting August 7th, 2023. We see a tremendous opportunity to expand south of Naperville and serve a nearby community with workouts, fellowship, and community involvement. The Globe will be located at Romeoville Village Hall, 1050 W. Romeo Road  and workouts will be as follows:
Each Monday starting 8/7 – Bootcamp Workouts with El Guapo as Site Q
Each Friday starting 8/11 – Run/Ruck Club with Ringo as Site Q
This is a very exciting time for F3 Naperville as we focus on our expansion and retention within the region! If you have questions on this AO or feedback on other locations for expansion, reach out to Dumpster Fire on Slack to discuss.