LT Flag Pass 12.2020
As this year comes to a close, it is with a full hearts, deepest gratitude, and great excitement we announce the "flag passing" for our leadership roles of Weasel Shaker, 1st F, 2nd F, 3rd F, and Growth Q!
Our LT 3.0 obviously faced unprecedented challenges this year. The hard work and sacrifices of the men in these roles to ensure our region's continued acceleration despite those obstacles must be recognized!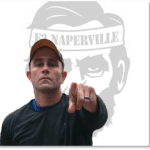 Our Weasel Shaker Leuben not only led amazing growth within our systems, he did so while fluidly changing with our needs through a shut down, a nationally recognized virtual launch and our own restart… all while supporting the creation, development and launch of two new regions – Crossroads and Tri-County! Leuben will support Goldberg as he assumes this role for LT 4.0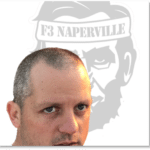 LT 3.0's 1st F Shandy maintained acceleration within all our PAX despite the polarizing differences within the ranks! He led, grew and educated our SiteQ Team to be stronger than ever, all while insuring the primary goal of sustaining extremely hard workouts was maintained! Shandy passes his flag to Tonka!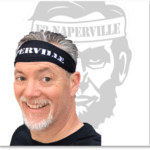 2nd F Q Curds faced unique challenges in figuring out how to keep the fellowship of PAX moving during a pandemic and lack of proximity. The ol' FnB Director was up to the challenge, pulling off virtual happy hours, poker nights, golf outings, and even tricked one unfortunate PAX into performing 1000 burpees in a day. All while keeping it safe. Curds' legacy is now passed on to Rusty!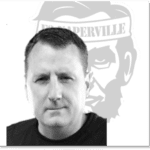 Mr. Miyagi, our 3rd F Q conquered inconceivable personal health challenges this year. Battling through open heart surgery then recovering through the pandemic only to be forced to overcome thyroid cancer. Despite all, he still orchestrated several fundraisers for Feed My Starving Children, grew our Q Source to 3 locations and supported Seabiscuit as he navigated the challenges for our 2nd Annual 5k! Our new 3rd F Q is Ronda Rousey and he will continue his already outstanding work in this vital part of our region!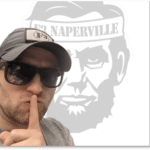 LT 3.0's Growth Q was Trickle. In addition to launching 3 new AO's at The Ridge, Iron Lion and The Launch Pad, he was also instrumental supporting the creation and launch of the Crossroads Region. Our LT 4.0 Growth Q is Flush!
As we look forward with hope to the new year, please join us in recognizing these men with gratitude for those that served, support for those assuming new roles and most importantly, love for them all!!!